We're dreaming big…
It's a very exciting time for junior roller derby. In recent months children aged under 18 have played junior roller derby exhibition games at the MRDA (Men's Roller Derby Association) Championships, as England Juniors in Peterborough and wowed the crowds (and BBC viewers) at the Roller Derby World Cup in Manchester, but now it's their time to really shine!
There has never been a Team GB Junior Roller Derby team, and we've been invited by the JRDA (Junior Roller Derby Association) to pull together 20 of Great Britain's best junior skaters to represent Great Britain in the JRDA Junior World Cup in the USA in July.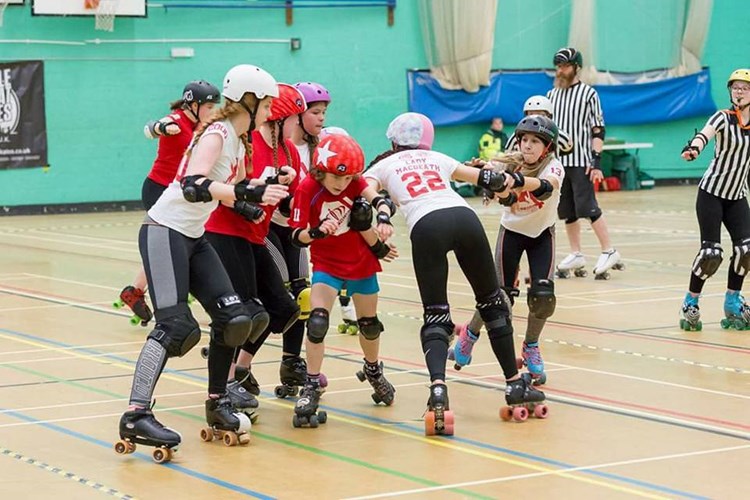 We're dreaming big! As you can imagine, getting 20 junior skaters plus bench team to the USA and back is going to be ridiculously expensive. We need to raise £20,000 to get them to Philadelphia and we can't do it with without your help.
Go on, help our kids make history!
If you've donated, please do tell the world that you're supporting the future of roller derby by sharing one of these images on social media!